DK: Dear Stefano, our Bespoke Social Club forum focuses on classic male elegance so it is
no Wonder that a lot of Italian names from alta moda industry are well-known there. Our key
objective is to support artisans so I'm very happy that I found your family business and today
I have the opportunity to introduce Merola gloves to Polish elegance afficionados.
SM: Thank you, it's indeed an interesting circumstance to learn about this small luxury brand making gloves for such large companies as Kiton and Lamborghini.
DK: As I remember you have just visited Pitti Uomo fairs. I saw a lot of pictures of bloggers, stylists and ordinary visitors. Nobody was wearing gloves! Of course, the weather in Italy was mild at that time, anyway it seems that nowadays gloves are a niche product? Am I right?
SM: You are absolutely right, basically gloves were worn by the upper class. After a major crisis in the 70s, the position of Merola on the market diminished even more, but still you cannot leave out gloves entirely. Much as they are not so relevant in your look, you need them to complement it if you want to be a real gentleman from top to bottom. Besides, I am certain that as long as humans are born with a pair of hands Merola Gloves will always be there :-)
DK: How can one recognize at first glance high-end gloves? What is most important? Are the finest Gloves made of goat leather? – I saw an old poster on Merola Internet site; a lady with a goat on her hand …
SM: First of all, leather has to be selected properly to meet quality criteria. Secondly, artisans have to be able to make the leather elastic by the robust work of their hands. Thirdly, you need a good designer to gain a differentiating factor from mass market. As to the leather: nappa is baby lambskin from Italy, deer comes from North America while Pecary andCarpincho come form Sout America.
DK: What is your favorite model of gloves that Merola has in its offer?
SM: Hand-sewn pecary gloves lined with soft and warm cashmere is the prince of gloves.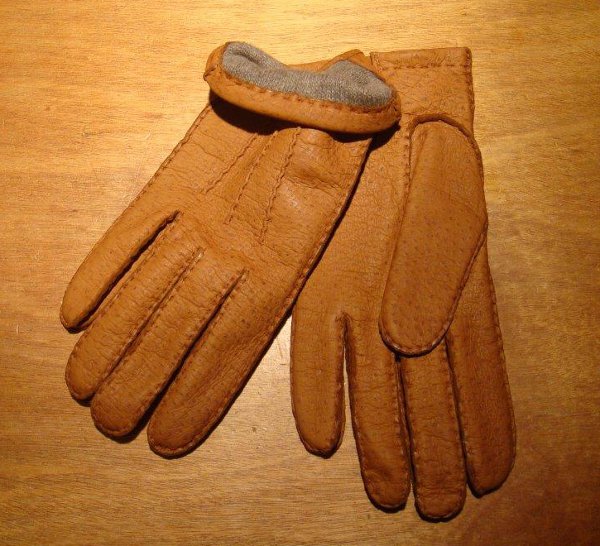 DK: What is the most flamboyant pair of gloves ever made by Merola? Does Merola use exotic leathers or precious stones applications?
SM: One season we showed exotic collection (gloves with eel, ostritch, crocodile) but I think now there are a lot of methods to print easy Nappa leather so you can achieve this effect also in a different way, like having Nappa printed to get a snake leather effect!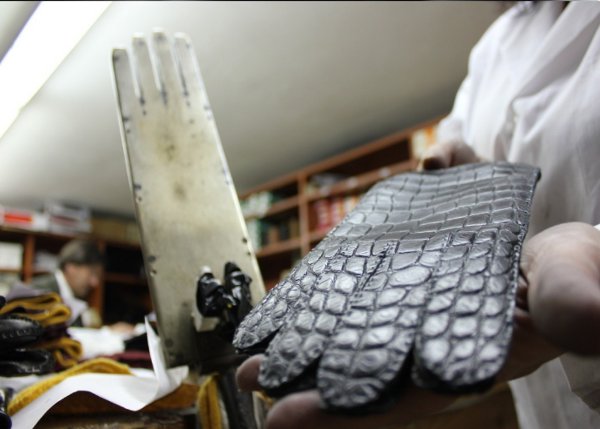 DK: I have read that Merola gloves are very well known in Hollywood. When were Merola gloves placed in a movie for the first time?
SM: For ex ample, we made gloves for Titanic, the Oscar winner for the Best Costume Design. It was amazing to make gloves for Kate Winslet and Leonardo Di Caprio. Everything started though from my grandfather who made gloves for Roman Holiday with Audrey Hepburn.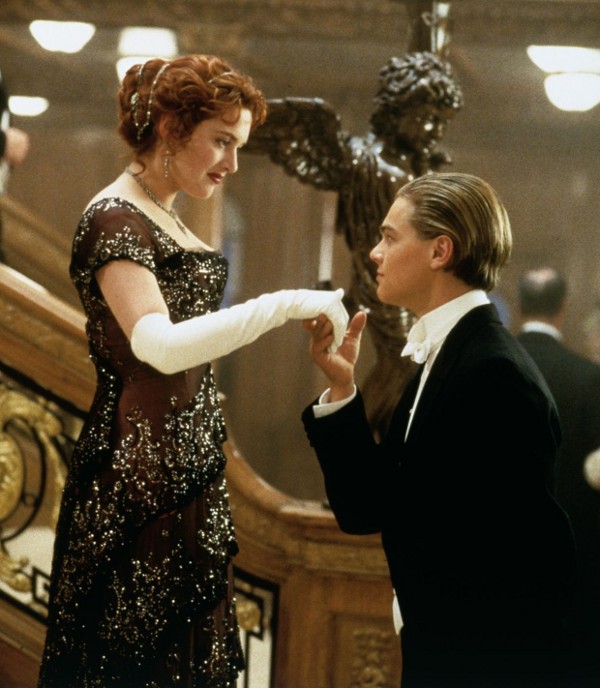 DK: A reader from our forum has a technical question. How should gloves be stored and maintained ? One of my colleagues uses a washing machine!!! and then applies oils..
SM: Gloves should be stored in a place where is some air (for example, no in a plastic box – DK). As to cleaning – If you are able, you can do it on your own, but for our customers I suggest professional cleaning only.
DK: Dear Stefano, thank you very much for the interview!
SM: Thank you, too!
* - Merola makes gloves for: Lotus, Holland & Holland, Bergdorf Goodman, Brioni, Testoni, Fratelli Rossetti, Samsung Fashion
more info: http://www.merolagloves.it/index.php?lang=en
Merola's gloves in The best offer / La migliore offerta; 2013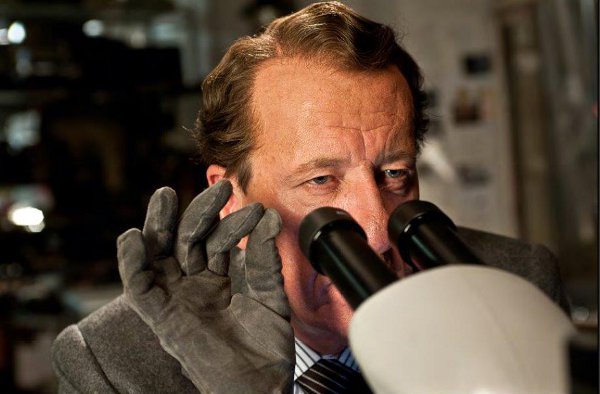 We are pleased to announce that some of our Bespoke Club members were present at today's TVN program Dzień dobry TVN ("Good morning TVN").
TV material is available at this address: http://dziendobry.tvn.pl/wideo,2064,n/eleganci-butonierka-i-melonik,98620.html
We are pleased to inform that our "150 years with Harrisons" competition has come to the end. Contest was organized with Harrisons of Edinburgh company and the main goal of it was to create unique and fancy tweed pattern. The happy winner received material for his bespoke tweed suit!
The 2nd and 3th winners obtained a copy of unique book "Guide to weaves & designs".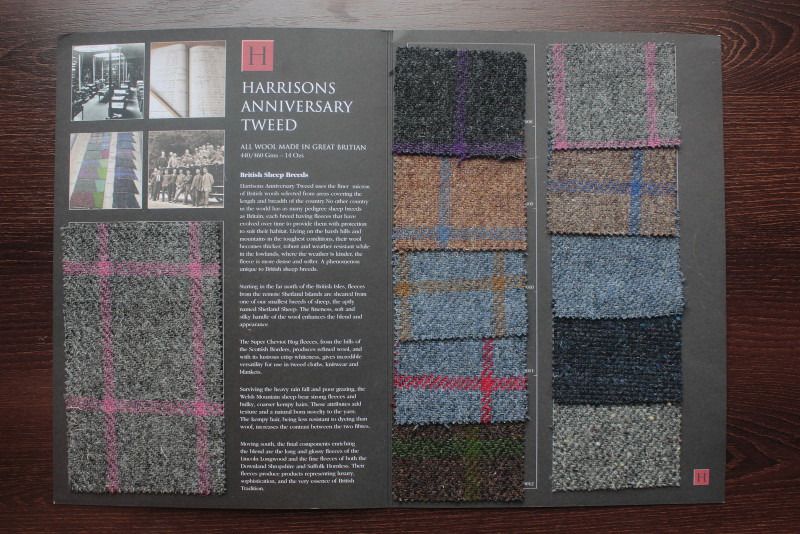 The creations of all competitors can be seend under this link

Bespoke Social Club accomplished another great project - small briefcase for documents and small notebook.
You can read (unfortunately only in polish, but pictures are great!) a short review here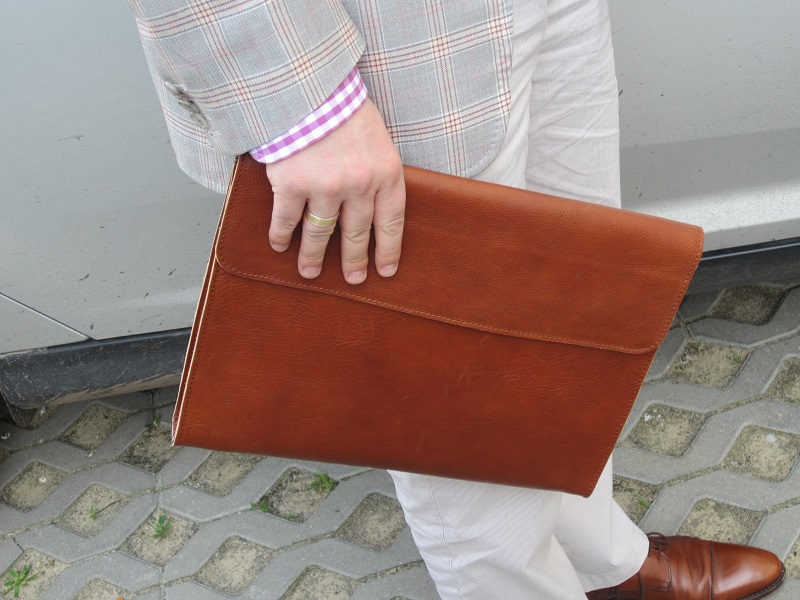 Some of Bespoke Social Club members - Kamil and Damiance - visited Tadeusz Januszkiewicz workshop at Chmielna 10. Tadeusz Januszkiewicz is one of the top shoemakers in Poland. The interview can be watched in video below. Music comes from terennowy.info. Video was make by Slamacek.
---