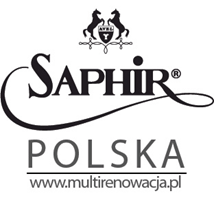 Saphir is a French brand with great tradition. It is unique because of the best components used for making its highest quality products. The components used during the production process are chosen regardless of their price. The luxurious line of products Saphir Medaille d'Or 1925 is used by the most famous shoe makers all over the world. Saphir is always there when professional shoe care is discussed.
Multirenowacja.pl – is an importer and distributor of Saphir, Avel and Tarrago leather cosmetics in Poland.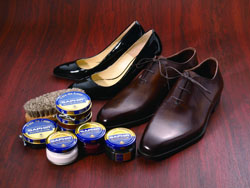 Saphir Poland is a partner of But w Butonierce Bespoke Social Club. Similarly to society members, Saphir puts emphasis on spreading knowledge of shoemaking and shoe care. Saphir Poland assists us in creating materials for promoting this knowledge. The company also supports competitions, trainings and events organized by the Society.